AC TO DC AND DC TO DC RUGGEDIZED TACTICAL CUSTOM POWER SUPPLY BUILT FOR NAVY SHIPBOARD APPLICATIONS
Navy Custom Power Supply System
AJPS's has been supplying high end Military Tactical Custom Power solutions to the Navy for over 25 years. All of AJPS's operations are monitored and controlled by
an ISO 9001:2000 based quality systems. Designed to meet the Military Standards such as: MIL-STD-1399, MIL-STD-461, MIL-STD-810, MIL-STD-1275, MIL-STD-704.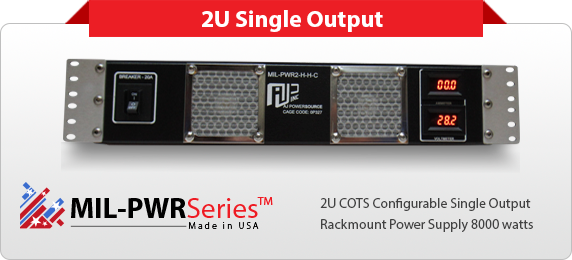 The MIL-PWRSeriesTM is a 2U ruggedized military compliant power supply system built for deployment and operations equipment. This 2U rack mount power supply comes with up to 4 different output voltages: Single, Dual, Triple or Quad Output. Read more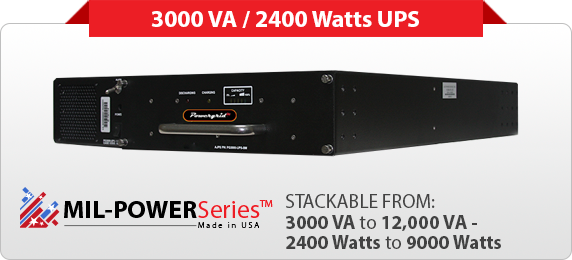 The MIL-UPSSeriesTM is a rugged Mil Grade 3000 VA / 2400 watts UPS is a Full Double Conversion Rack mount Tactical Uninterruptible Power Supply in a 2U (3.48" High) Rugged Chassis That is 24" in Length Weighing Less Than 50 Pounds. Read more
Units are designed to meet these standards but, each unit must be tested at system level.
Shielded cables and line filters required.
MIL-STD-810F
Humidity | Altitude | Sand and Dust |
Shock and Vibration | Temperature
MIL-STD-461E
RE101 | RE102 | CE101 | CE102 | CE103
STANDARDS
MIL-STD-882D | MIL-STD-1472F | MIL-STD-1474D